Please note that this wiki has become severely outdated over time, and it being updated with more current information is unlikely. You can find a better source for information on fedora athttps://docs.fedoraproject.org

[

]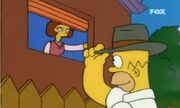 The Fedora Wiki aims to provide accurate information on Fedora. This wiki has become severely outdated over time, so you will want to find information elsewhere unless it is updated.
32 articles since August 2008
General Information
[ About this Wiki | About Fedora | About Linux | Software repositories | Linux-related basics| Basic Linux commands }
New User Guides
[ Installing Fedora | Fedora Post-Install | Networking | Wireless Networking | Package management with yum and rpm | Managing Services ]
In-Depth, Advanced, and topic-specific Guides (examples for now)
[ Apache | DHCP | DNS | FTP Server (vsftpd) | Secure Shell | Windows File & Print Sharing (Samba) | VirtualBox ]
What's new on Fedora Wiki
8-30-08/Landing page changed

I've elected for now to go with something simpler for the home page. Crookedspoke 17:35, 30 August 2008 (UTC)

8-20-08/Fedora Wiki Created

The Fedora Wiki has been created. I am going to work on getting up some basic pages with a vision for the wiki ASAP, as well as some content.
Helping out
Any and all willing and able Fedora Linux users are welcome in helping to build the wiki, and knowledgeable contributors may be recruited from existing forum communities. Users of all skill levels are welcome as long as they are willing to perform necessary research and fact-checking in the interest of ensuring that information on the Wiki is factual, current, and accurate.
To dig in and get started writing a new article, just enter the article title in the box below. If you're looking for ideas, please see the "To-Do" list. Alternatively, you can help by editing existing pages.
<createbox> width=24 break=no buttonlabel=Create new article </createbox>
Not sure where to start?
Adding content
Talk and more...
Check out the community portal to see what the community is working on, to give feedback or just to say hi.